It is slightly longer by 3.5mm or .138 in., but this is not where the changes stop by any means. Some changes were sweeping. For instance, some are specifically designed with the mounting of the oil tank in mind. This is important because we have a dry sump system and not a wet sump system . The white silicone drain-back preventer (valve) is improved with little or no oil being allowed to drain out of the filter while the engine just sits. This was designed for engine setups where the oil tank is mounted a bit too low, which prevents the oil from draining back into the tank and out of the filter and engine.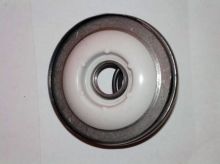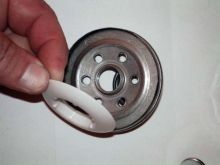 Another change was the addition of a "one way check valve". This feature is for those oil tanks that are mounted too high above the recommended oil tank location. It keeps oil from draining out of the tank back down into the engine.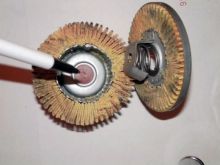 The next change is a new bypass pressure spring. The old filter used a piece of spring steel. This new oil filter has a smooth round edge spring so it doesn't have any sharp edges to wear through the filter housing. The old bypass pressure was 1.1 bar or 16 psi. This new filter is 1.2 bar or 18 psi. This will stop some filters from opening for a second or two at start up. The old oil filter could be pre-filled with oil which made it easy, but with this filter you can't pre-fill with oil and you must turn the prop to put oil into the filter before your first start after an oil change.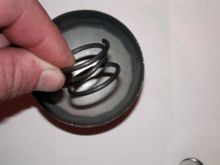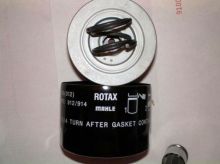 So you see Rotax has made some fairly big changes to the inside of the oil filter to better help its users deal with their different engine applications. I have attached several pictures so you may see what is actually on the inside. I swore I wouldn't cut open a perfectly good filter and wait for a used one, but curiosity got the better of me. For the photography critics out there, no I didn't quit my day job.
I hope this helps you to understand the new Rotax oil filter.
Related Videos are: Oil Filter Installation, Oil Change Procedure, Oil Level Check