The original 32-bit "TLR" Turbo Control Unit software packages (a different one for each model of TCU) were very simple to install - each was a single tiny executable file.
TLR 4.3a (32 bit) for TCU part number 966470    
TLR 4.5a (32 bit) for TCU part number 966473   
TLR 4.6a (32 bit) for TCU part number 966741  
* At the time of this writing, updated TLR 4.3a and TLR 4.5a packages are not yet available, they must still be run in a 32-bit version of Windows.
The new 64-bit version of TLR 4.6a is a little different. It is a 5 megabyte "msi" file (Windows Installer package).
After you download it, you must run the msi to install the new software (which you can extract to anywhere convenient).
Once extracted, that installation folder holds a few small files: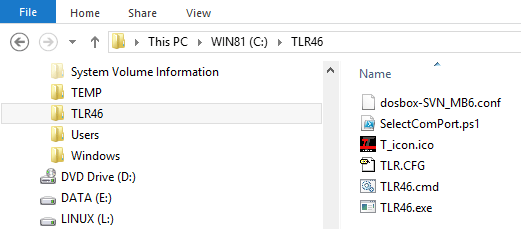 The "action" file that you execute to launch the program is TLR46.cmd
The installation package should have placed a shortcut to it on your desktop: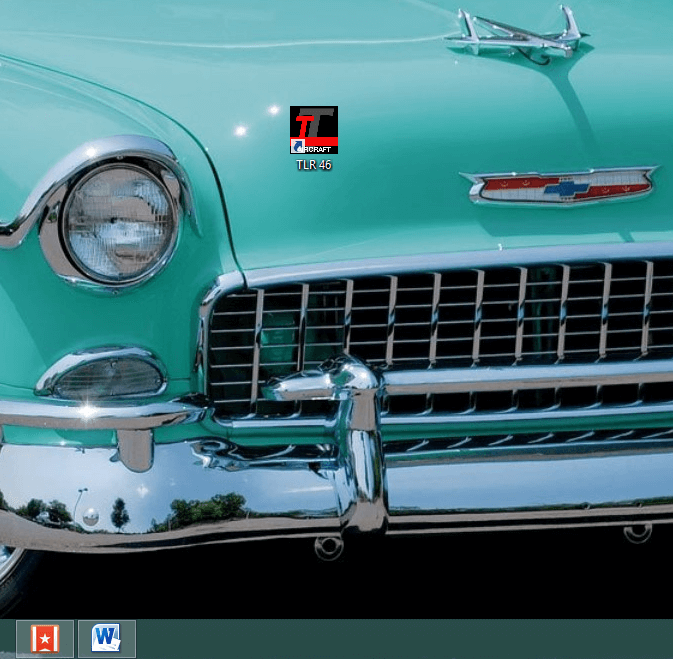 Essentially, this release encloses the original 32-bit TLR 4.6 program in a 64-bit "wrapper" that your 64-bit version of Windows can execute.
To run the program, double-click that TLR 46 shortcut.
First you'll see a "DOS BOX" window flash up: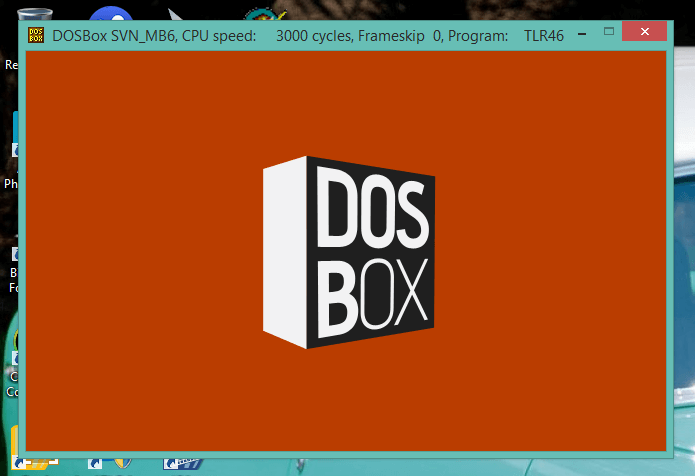 And a few milliseconds later - your standard TLR 4.6 software will appear in that window, ready to use!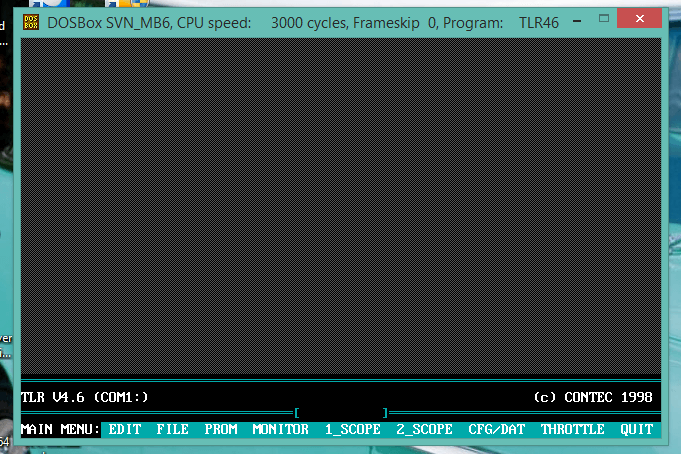 There you have it - you are "good to go". You can use the program exactly as you used the 32-bit version, the functionality is not changed.
When you are finished, you can exit with the "Q" key as usual, and then close the DOS BOX window by clicking on the red "X" in its top right corner.
For more details on how to properly connect a computer to your TCU, refer to our 914 TCU Software Setup video.
Links for downloading all four of the TLR programs can be found at the bottom of our Engine Manuals page.