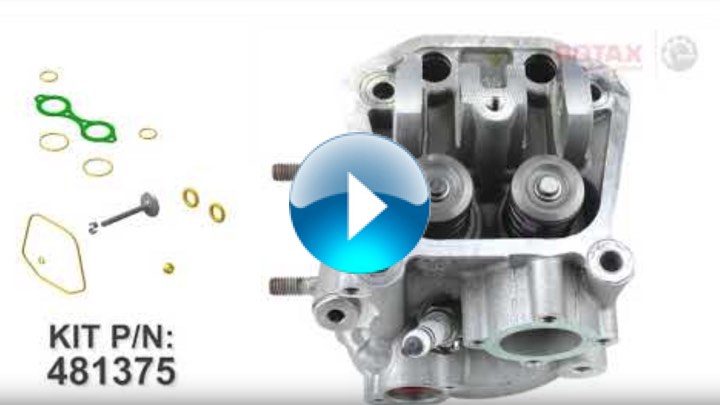 RELATED INFORMATION:
---
ALERT SERVICE BULLETIN ASB-915 i A-003 R2 / ASB-915 i B-003 R2 / ASB-914-054 R2 /ASB-915 i A-003 iS R2 / ASB-914-054UL R2

Exchange of exhaust valves on ROTAX® Engine Types 915 i A, 915 i B (Series) and 914 (Series) 

Due to deviations in the manufacturing process of the exhaust valve 32 mm (1.26 in.) with part no. 854113  and with a production lot number 0317 and 0517 an exhaust valve cracking / fracture may occur. In consequence this may result in a malfunction of the valve train and a subsequent engine stoppage.
---

Service Instruction

Service Instruction SI-914-03

Introduction of sodium filled exhaust valves for ROTAX® Engine Type 914 (Series) 

Due to ROTAX' commitment to innovation and continuous product improvement a new type of exhaust valve for the engine type 914 Series will be introduced. The new sodium filled valve will provide further improved wear characteristics especially in corrosive environments (e.g. 100% AVGAS operation). This SI is for Information Only. The new style valves are Optional, and recommended for use at the time of overhaul or replacement of old style exhaust valves.