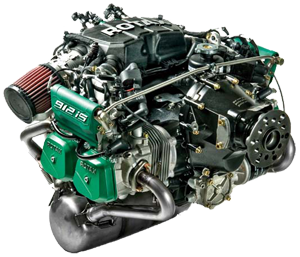 How to participate

Flight schools must register for this contest with an authorized ROTAX distributor, or with the person in charge
of the point of sales in their area.

As soon as the flight school achieves 500, 1,500 and 2,000 flight hours with the ROTAX 912 iS
engine, it must inform the distributor of registration that it has reached these milestones.

Once the TBO of 2,000 hours has been reached, the flight school must send a copy of the logbook to the
distributor. This logbook must show the 2,000 flight hours. If the flight hours are documented
correctly, the distributor will inform ROTAX.

The last step is to return the ROTAX 912iS engine that was used for the 2,000 flight hours to
ROTAX. The company will then donate a new ROTAX 912 iS engine in return.

In brief

> Register with an authorized distributor

> Inform the distributor when 500, 1,000, 1,500 and 2,000 flight hours are achieved
> Send a copy of the logbook to the distributor

> The distributor will inform ROTAX

> Send the engine to ROTAX

The more time that flight schools spend in the air, the sooner they will fulfill the 2,000 flight hours
required to be the winner of the brand-new RoTAX 912 iS engine. An official announcement
will follow as soon as the winner is known.
REMINDER FOR FLIGHT SCHOOLS

if you haven't already done so, you should add your school to the FLIGHT SCHOOL LOCATOR, our global directory of flight schools.
For complete details, CLICK HERE.