From August 30 to September 1, 2019, the Rotax Fly-in 2019 will take place in Wels.
The event offers a casual weekend at the airfield Wels in Upper Austria among numerous flight enthusiasts from all over Europe. A program with exciting activities and catering is planned. ROTAX is looking forward to welcoming you!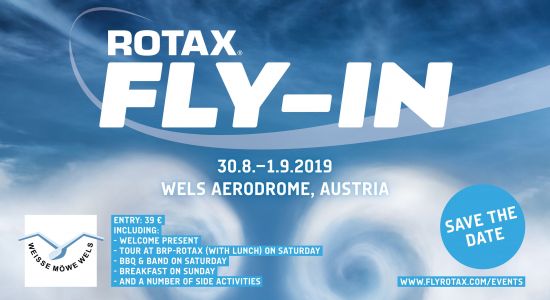 Entry Fee: EUR 39,- / per person
Book your tickets here: https://tickets.rotaxflyin.com/ 
For more detailed information, please click HERE.