By popular demand, we have reconfigured the website to accept credit card payments that are NOT processed by PayPal.
If you wish to use PayPal to make payments, it is still 100% functional exactly as before.
But if you wish to have your standard credit-card processed outside of PayPal, that option is now available: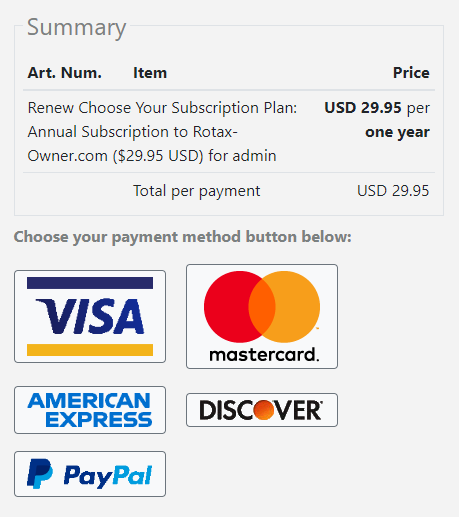 For any new subscription, upgrade, renewal, or extension, choosing one of the four popular credit-card buttons shown above will make a standard credit-card transaction via our alternative payment processor, Stripe.
If you prefer to use a PayPal account or continue having PayPal process your credit card payments, just choose the PayPal button.